The service marked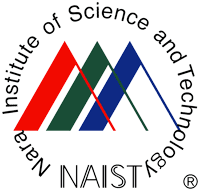 are for NAIST members only
CiNii Articles (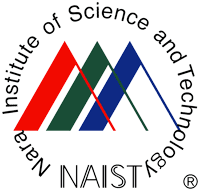 to use authorized content under institutional contract)
CiNii (Scholarly and Academic Information Navigator) is offered by the National Institute of Informatics(NII).
CiNii Article is a database service that enables searching of information on academic articles published in academic society journals or university research bulletins, or articles included in the National Diet Library's Japanese Periodicals Index Database.
Google Scholar
Google Scholar provides a simple way to broadly search for scholarly literature. From one place, you can search across many disciplines and sources: articles, theses, books, abstracts and court opinions, from academic publishers, professional societies, online repositories, universities and other web sites.
Reaxys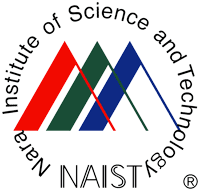 Reaxys is a unique workflow solution for chemistry research. Tools for planning and comparing synthesis pathways and refining, analyzing and communicating results cover your needs at every stage of your workflow.

PubMed
PubMed is a free resource developed and maintained by the National Center for Biotechnology Information (NCBI) at the National Library of Medicine (NLM).
Provides free access to MEDLINE, NLM's database of citations and abstracts in the fields of medicine, nursing, dentistry, veterinary medicine, health care systems, and preclinical sciences.
At first, search results are displayed in a summary format, and displays can be changed into variety forms (abstract, citation etc). Clicking NAIST mark allows you to access the full text of e-journals contracted in Library, but it is impossible to access the full text if the journals are out of contracted years.
Even if the e-journals are indicated by NAIST mark, the full text can be appeared from campus only.
All e-journals contracted in Library are not indicated by NAIST mark because PubMed cannot register NAIST mark with some journals. We recommend you confirm the E-journal list.

Web of Science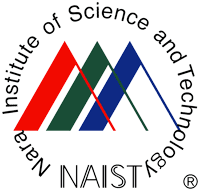 If you search from the name of author, please enter "family name, the initials of first name*". Example) Obrian Smith ⇒ Obrian S*
If you would like to search references which NAIST researchers wrote, please enter (Nara Inst Sci & Technol) or (NAIST) or (ADV INST SCI & TECHNOL same Nara) in address field.
The words in address field must be entered by abbreviations which Thomson Reuters decided. Example) University ⇒ Univ If you enter the addres which is not abbreviated, search results are not appeared.
Article search service in Nikkei BP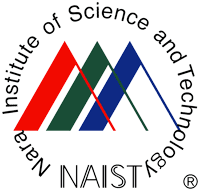 This is an online search service for an article published by the Nikkei Business and for a press release of a company and public office.(In Japanese only)
There is a limit on the number of articles displayed in a year.