1) There are six computers in the information station. Only Microsoft Edge or Firefox is available to blowse website.
Microsoft Office is not installed on these computers.
You may browse CDs and DVDs. However, you may not use USB drive.
2) To access a website outside of NAIST, your MANDARA ID is required.
* Except some online journal provider.
Please login with your MANDARA account and password.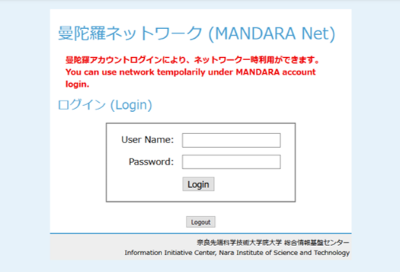 3) Be sure to log off before leaving.
Otherwise, another person may use the PC with your account.

[How to log off]
Select the Start button, choose the Accounts icon

, and then select "サインアウト".