Clicking the Icons, you can watch the videos of NAIST Digital Library.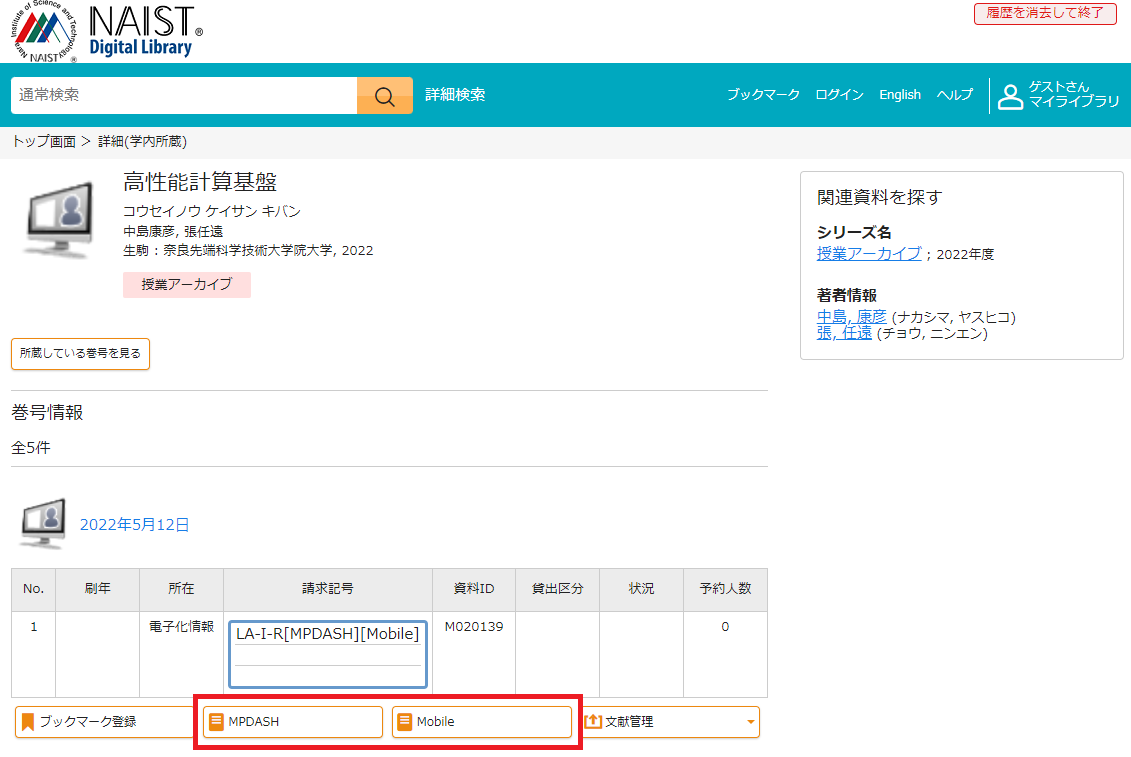 There are two types of Icons as follows.

Normal Icons

PC

Mobile


Open to the public.
Anyone can watch videos by clicking Icons.
Padlock Icons
PC

Mobile


Internal users only.
Enter your MANDARA ID and PW, and click Icons.
Digitized materials for internal users only are available for NAIST members who have submitted the agreement form.
Following applications are required to watch the videos.
To download free players, click each icons.
PC



HTML5, MPEG-DASH
User a browser which supports MPEG-DASH for MSE/EME
Operation check performed on Edge, Chrome and Fire fox.
Edge is not covered performance guarantee
Internet explore is not support the contents.

Mobile


HLS
iOS: Safari
PC browser compatible HLS: Safari
※ Edge Internet is not support the contents.